17 Keto Dinners Recipes for Keto Meals
17 Keto Dinners Recipes for Keto Meals, Keto recipes dinner, Keto diet recipes, Keto snacks, Ketogenic diet, Keto recipes easy. These are Easy,
Low Carb,
Crockpot, Stir Fry, Chicken, Beef, Casserole, Instant Pot, For Family, Quick, Dairy Free, Vegetarian, Soup, Simple, Fish, Mexican, Steak, Pizza, Meal Prep, Salmon, Cheap, Best. #ketorecipesdinner #ketomeals #ketodinnerideas #ketodinnerrecipe
Today, I'm sharing 17 keto dinner meals with recipes that you can make at home and eat with your beloved ones. Some of these recipes are very easy and take little to no time to make.
Other meals might be a little bit more intricate, so you should go after them when you have a little bit more time on your hands.
1. Green Chilli Chicken Bake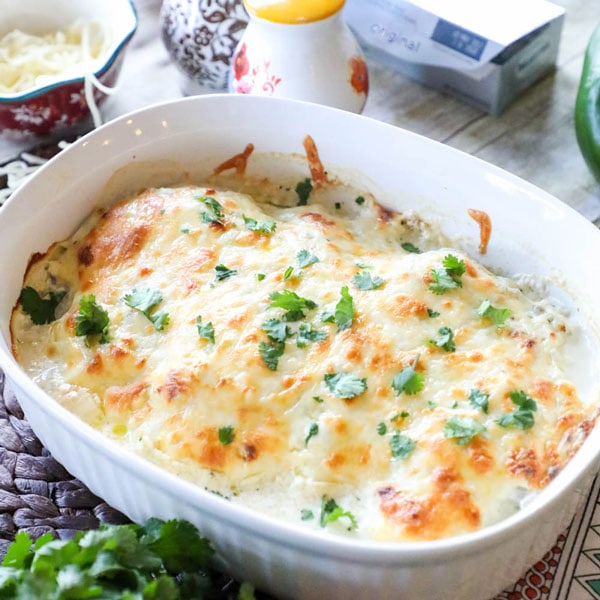 Source: thepinningmama.com
If you're looking for an easy dinner that doesn't take ages to clean up after, this is your go-to keto dish. Turns out that green chillies, cumin, garlic, and cream cheese is a delicious combination.
That in turn, gives the chicken that extra beautiful flavor that will simply make you melt. You'll notice that in the recipe the chicken is served with rice.
I'd instead suggest eating it with a bit of green salad and cherry tomatoes. You can always opt out for cauliflower rice if you're feeling the cravings.
Per Serving:
Calories: 253
Fats: 16g
Net Carbs: 2g
Protein: 26g
2. Creamy Asparagus and Shrimp Alfredo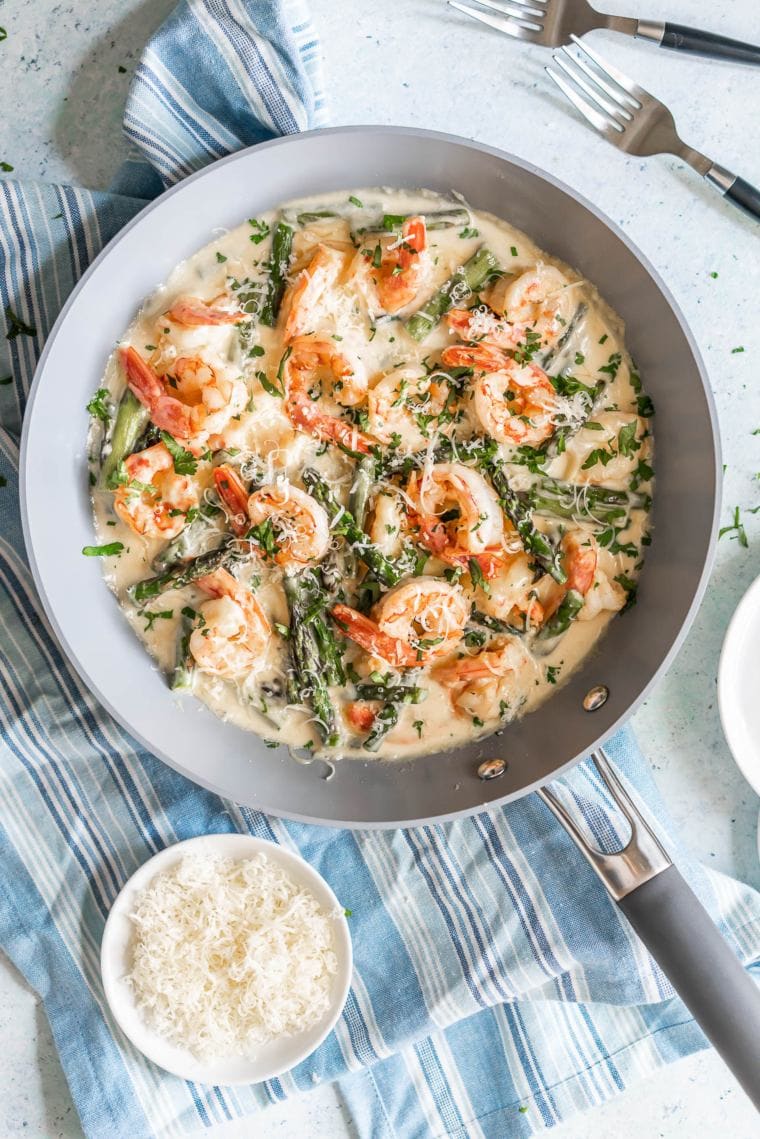 Source: healthstartsinthekitchen.com
As much as this dinner looks fancy, it actually takes only around 10 minutes to make. It's one of those gourmet dishes you want to serve to your friends without knowing them that it was a piece of cake to make it.
The recipe contains 5 ingredients: butter, shrimp, asparagus, cream, and parmesan cheese. So, you're going to get loads of healthy fats and protein.
I mean and let's be honest, the recipe is simply delicious!
Per Serving:
Calories: 412
Fats: 33g
Net Carbs: 3g
Protein: 26g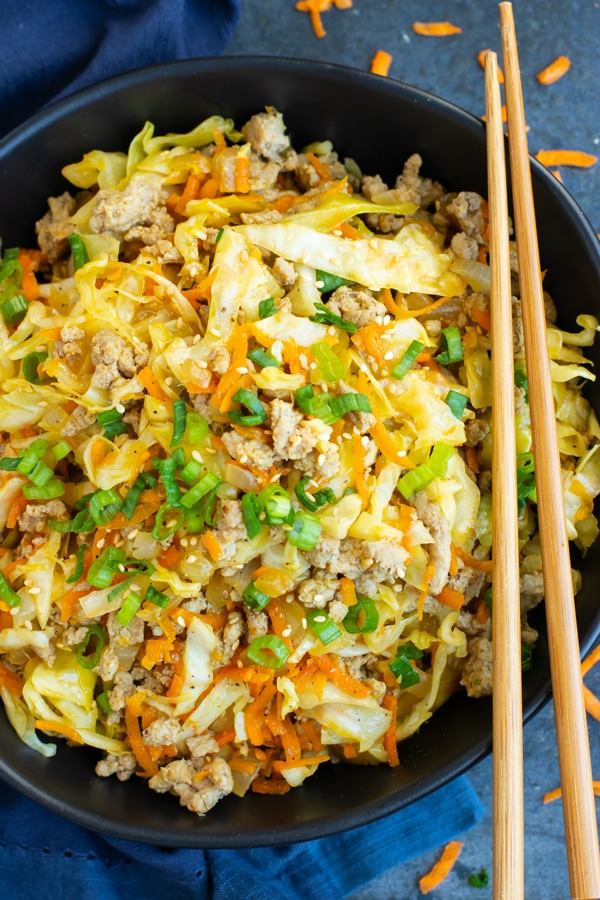 Source: evolvingtable.com
The egg roll is an easy dish to make. However, it's not fancy in any way. So, you probably don't want to serve that to your friends.
However, it's indeed one of those nutrient-rich meals that are also very easy to make. All you're going to need for it is pork, carrots, cabbage, ginger, soy sauce, and garlic.
Since you have the freedom to really improvise with this one, you can adjust it to both your and your family tastes.
Note: that's not the type of dinner you can eat every day when you're on the ketogenic diet. That's mostly because it contains 11g of carbs per serving (you want to stay under 25g).
However, if you love egg rolls and miss them from time to time, this is a great option.
Per Serving:
Calories: 315
Fats: 18g
Net Carbs: 11g
Protein: 24g