9 Gluten Free Dinner Ideas #dinner #recipe #glutenfree #gf #whole30 #healthydinner #dairyfree
9 Gluten Free Easy Dinner Ideas - a collection of some of my favorites! Easy, healthy, gluten-free, and dairy-free weeknight dinner recipe the whole family will enjoy! Healthy dinner recipes, Gluten free dairy free recipes, Gluten free meals, Gluten free chicken recipes, Dairy free recipes dinner #dinner #recipe #glutenfree #gf #whole30 #healthydinner #dairyfree
Whether you're giving up gluten for health reasons or for personal choice, we've got you covered with these delicious gluten free dinner ideas that will become easily family favorites.
1. Chicken with Stewed Peppers and Tomatoes
In addition to being
so
tasty, the red peppers and tomatoes are packed with antioxidants that help fight heart disease.
Get the recipe.
2. Kale and Chickpea Soup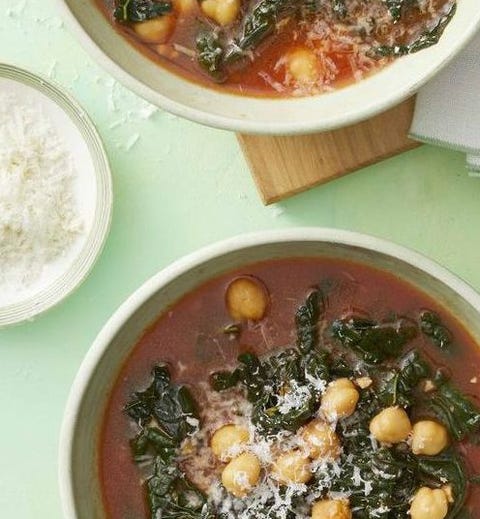 You'd never guess that there were 20 grams of protein packed into this hearty bowl of veggie soup.
Get the recipe.
3. Spiced Roast Chicken with Caramelized Carrots and Shallots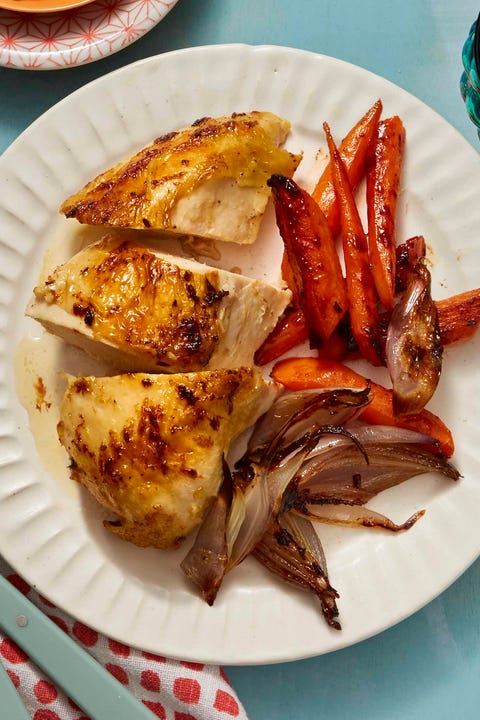 The lovely caramelized carrots and shallots add a sweetness that balances the cumin-spiked chicken.
Get the recipe
.
4. Zucchini Pizza Crust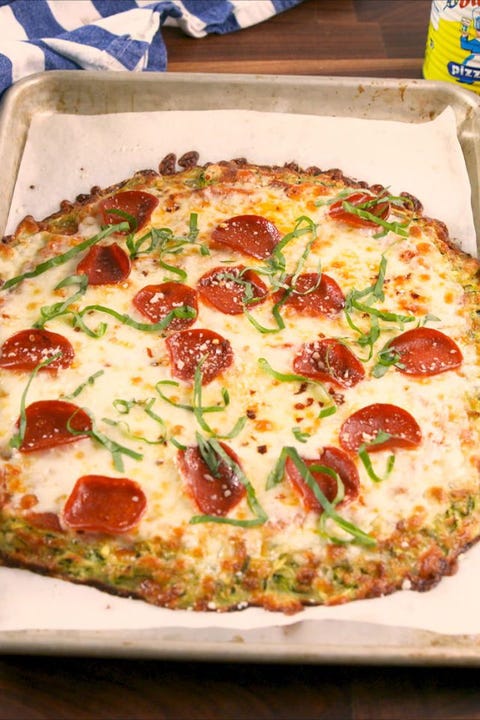 Yes, you can still have pizza and remain
gluten-free!
Pack on all of your favor ingredients to this zucchini 'za crust for a filling dinner.
Get the recipe at
Delish
.
5. Cranberry Balsamic Chicken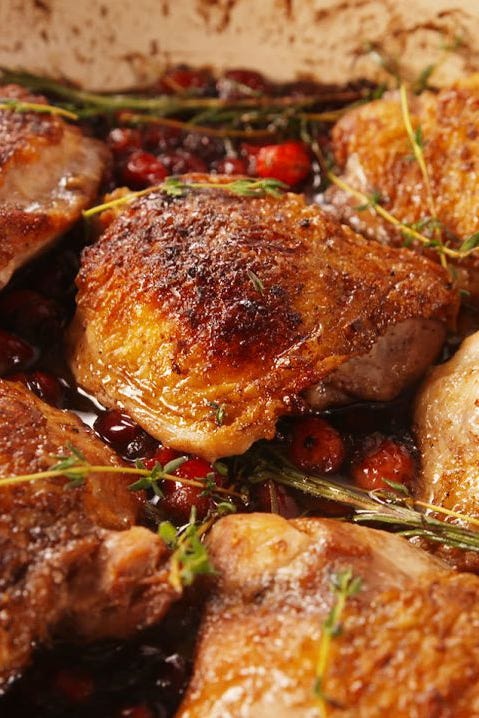 Take your basic
chicken dinner
to the next level by enriching a roasted thigh with rosemary, balsamic, and thyme.
Get the recipe at
Delish
.
6. Orange-Garlic Chicken with Burst Tomatoes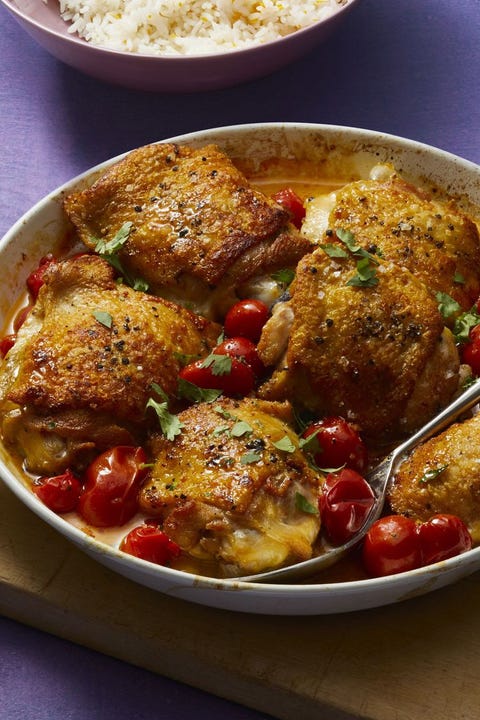 Season chicken thighs with a fresh orange-garlic rub and then let the skillet work its magic.
Get the recipe.
7. Shrimp Bowls with Scallion Vinaigrette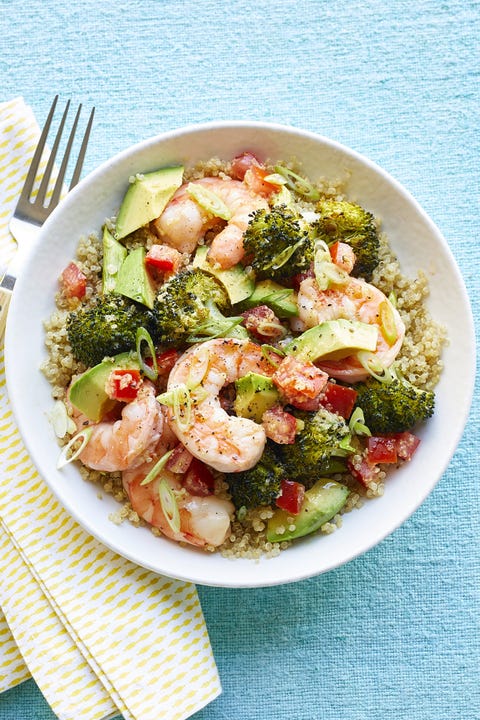 Gluten-free quinoa serves as the base for shrimp, peppers, broccoli, and avocado toppings.
Get the recipe.
8. Roasted Blackened Salmon with Snap Pea Salad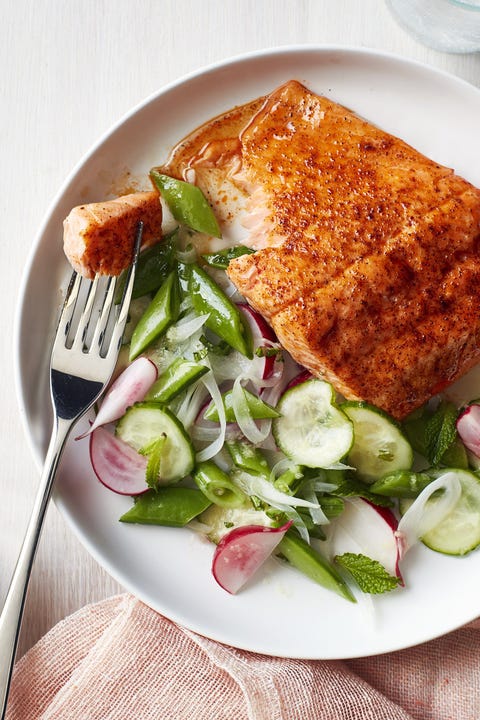 Snap peas, mint, and radishes make a refreshing side to charred salmon.
Get the recipe.
9. Quick Chili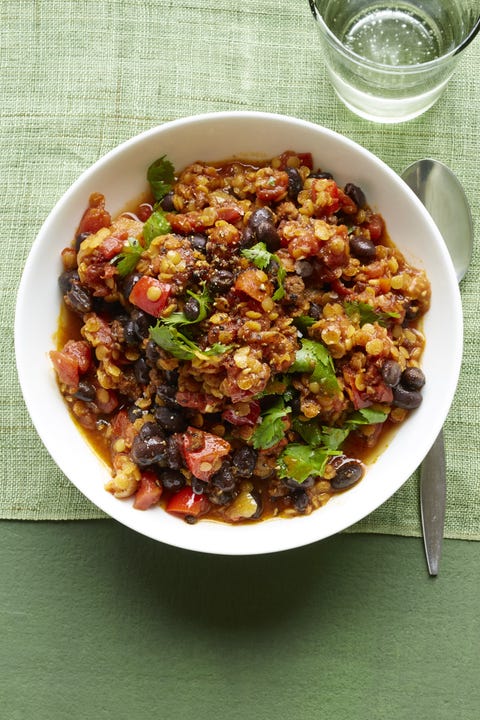 The best part of this recipe isn't that it's gluten-free — it's that it'll be ready to serve in just 40 minutes.
Get the recipe.